Josten's will be here Tuesday, September 27th from 4pm-6pm to take orders for class rings and caps/gowns. Your sophomore and senior students should have received a packet this week. There are extras in the office if they missed out. Senior parents be sure to attend the meeting as this is the only time to order caps/gowns in person.

CHS Homecoming Dance - Tickets for the CHS Homecoming Dance will be sold during lunch on Tuesday and Friday this week and Wednesday through Friday next week. Tickets are $5 per person. Out-of-town guest forms may be picked up in the office and must be returned to Mrs. Moss no later than September 30.

There will be a Junior Parent Meeting on Wednesday, September 21st at 6:00 pm in the High School commons.

Attention Junior Parents: If you would like your student to take the PSAT/NMSQT please contact our Counselor Shannon Warnock at
swarnock@chisholm.k12.ok.us
. by 3:00pm Tuesday, September 13th. The test date will be October 12th.

The HS volleyball match at home vs. Hennessey today has been postponed. A rescheduled date will be announced as soon as it is set. No HS volleyball today.

HS Homecoming Kickoff Dance!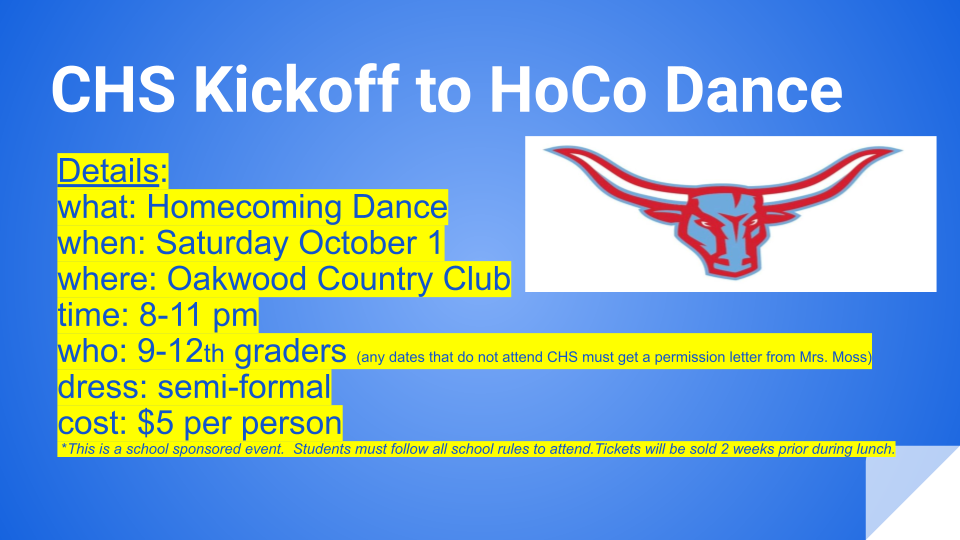 Check out this video that our HS/MS art teacher created! She wanted to do something fun and trendy with her students the first week of school. She incorporated a social media trend into her curriculum.
https://youtu.be/9Mila8oSlYM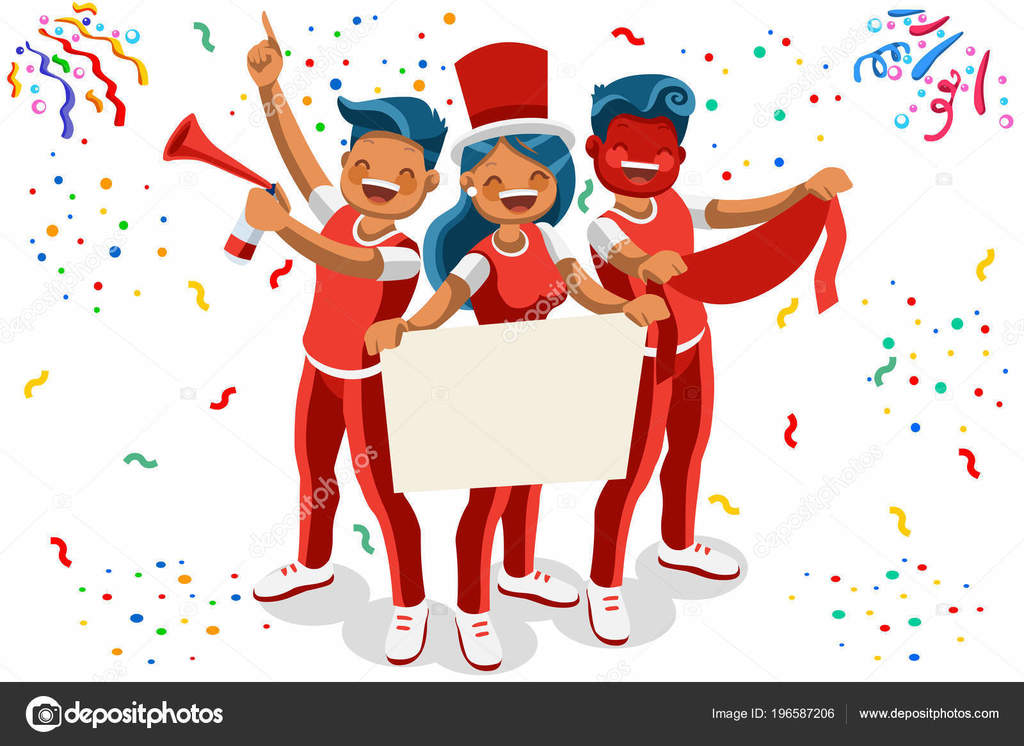 Come join the team!

Chisholm Parents - our online lunch payment issue has been resolved! You may now make online payments for student meals in your Wengage Parent Portal. Online payments that did go through will show in your child's/children's lunch accounts. Any duplicate payments have been voided or refunded. Please give the refunds a couple of days to post to your accounts. If you have any questions, please email Debbie Grebe at
dgrebe@chisholm.k12.ok.us
.

Thank you all for coming to our Back-To-School Night! Here is the high school information for tomorrow. Let's have a great year!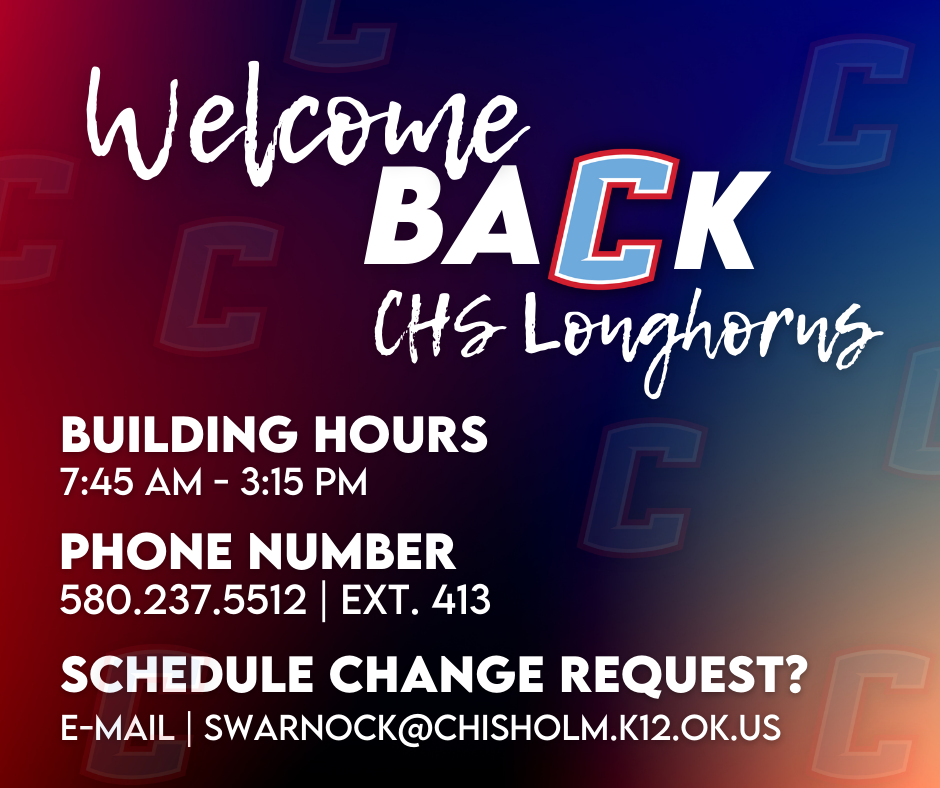 2021-2022 Yearbooks may be picked up in Ms. Stuckey's room tonight from 5-7. Just a reminder that Freshman Orientation/Parent Meeting begins at 4:30 and Back-To-School Night is from 5-7. Hope to see everyone there!

Please see Mrs. Blasier at Back-to-School Night for more information!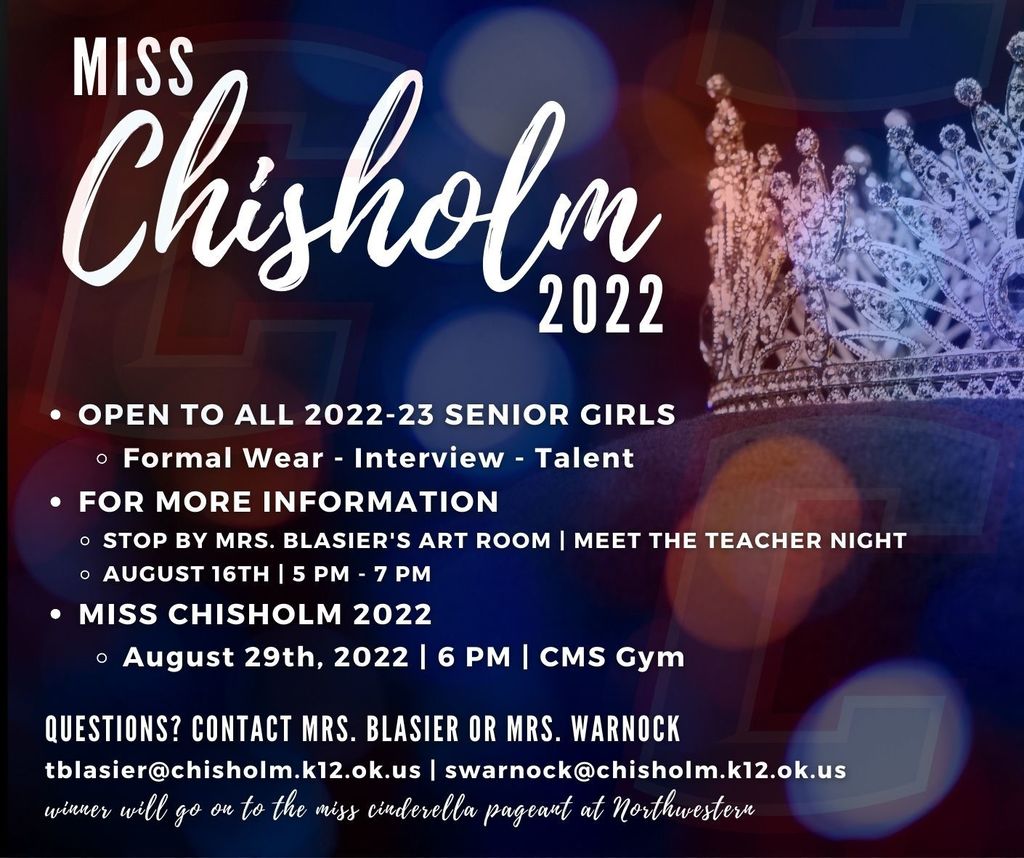 Welcome back to another great year at Chisholm High School. We will be distributing schedules at Back to School Night on Tuesday, August 16th from 5-7pm. Freshman Orientation/Freshman parent meeting will begin at 4:30. In order for you to receive your schedule, you must fill out the forms in the Student Records Portal in Wengage or pick up a paper packet at the High School front office. If you will be filling out the forms at Back to School Night, a parent MUST be present and a utility bill MUST be provided. We hope that you have enjoyed your summer break and are ready for a great year! Steps for Wengage Forms 1. Sign in (if you need help with this process, please call Erin at the front office) 2. Click on the Student Records Portal 3. Update all contact information 4. In the documents tab, please fill out all forms and upload a current utility bill 5. Sit back and relax. We will see you at Back to School Night!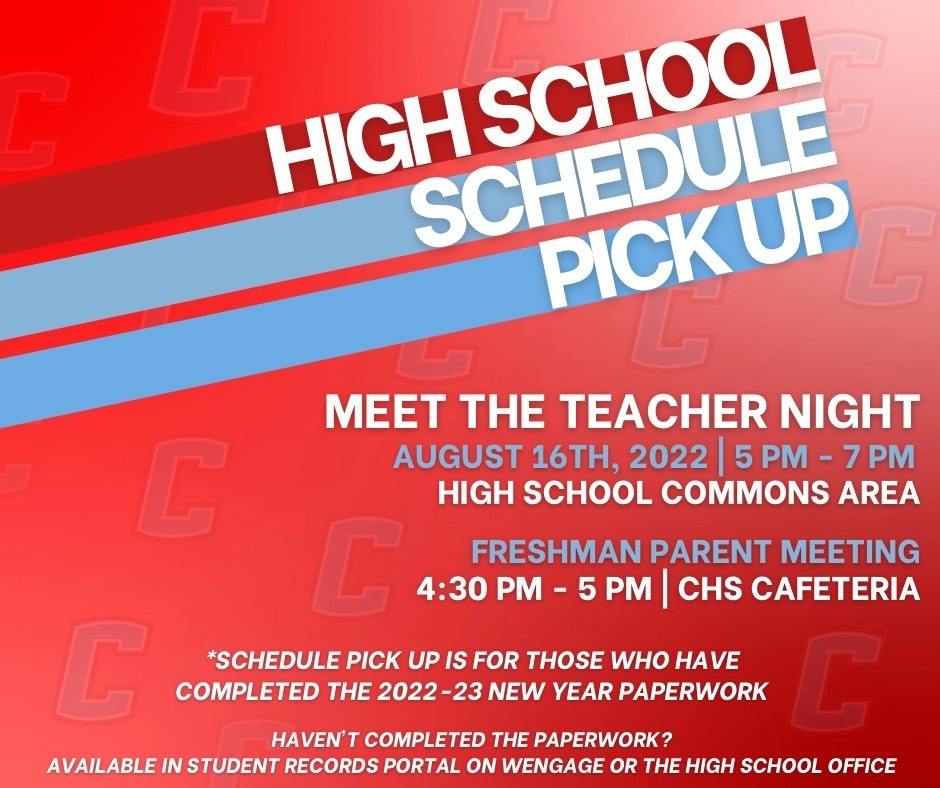 She's Beauty Inside and Out, She's Shows Grace, She's Miss Chisholm 2022! Are you interested in participating? Join Mrs. Blasier and Mrs. Warnock for an information meeting on August 9th at 2 PM in the CHS Commons Area. Miss Chisholm is open to all 2022-23 Senior Girls. The Pageant will consist of Evening Wear, Private Interview with Judges, On Stage Question, and a Talent Portion. The Winner will have the opportunity to participate in the Miss Cinderella Pageant at Northwestern State University. Miss Chisholm will be held on August 29th, 2022 at 6 PM in the CMS Gym. **If you are unable to attend the informational meeting, please contact one of the two teachers above for information and questions, or see one of them during Back to School night form 5 PM - 7 PM on August 16th, 2022.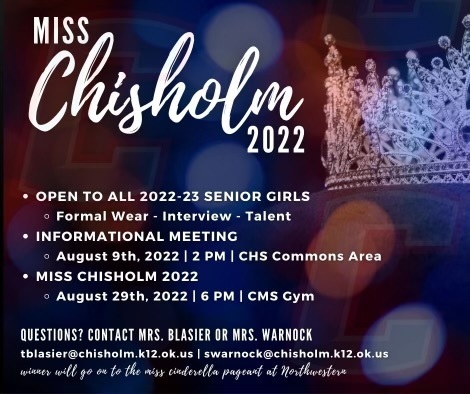 Attention senior class of 2023!!! Be on the lookout for your postcard to come in the mail. You will need to go online at Prestigeportraits.com to Confirm/Schedule your appointment time. All appointments must be confirmed to be photographed on these days. No walk-ins will be allowed. If you have any questions or concerns about your appointment, please call our office at 1.800.537.6698. Also, If you have not received a postcard from Lifetouch with directions for scheduling your Senior Portraits, here is a hack that you can use to make sure you get scheduled: Go onto prestigeportraits.com and type in the city () and state and it will show you Our School Name. When you click on SELECT, it will take you to a page where you can schedule an appointment.

OSSAA Dead Week is July 2-10. During this week, no Chisholm Public Schools student athlete or coach/sponsor should be using any of our school facilities. Additionally, no Chisholm Public Schools coach /sponsor or student should be in contact or communication with each other during this time. Summer Pride will resume on Monday, July 11. Enjoy your break!

SENIORS FINAL TRANSCRIPTS AND DIPLOMAS ARE READY FOR PICKUP! Monday, May 23rd through Friday, May 27th only. The HS office will be open from 8:00-4:00. Seniors, if you will be having someone other than yourself pickup your transcript and diploma (family member only), you must email Ms. Avila and authorize who will be picking up your items. If you need an official transcript sent to a college, technology center, or employer, please email Ms. Avila with the location, and provide all the information. Again, congratulations on your achievement!

High School Volleyball parent meeting for tonight has been postponed. We will send out the new date and time ASAP. Hoping next week. Sorry for the inconvenience.