MS BASEBALL MEETING: For current 8th graders going into high school next year, there will be a meeting tonight at 6:00 at the baseball field for players interested in playing baseball this summer with the high school. Coach Tilley will be meeting with players and parents.

Class of 2022 Please join in celebrating our senior class on Saturday, May 14th at 11:00 at the Chisholm Trail Expo Center. #Classof2022 #bestclass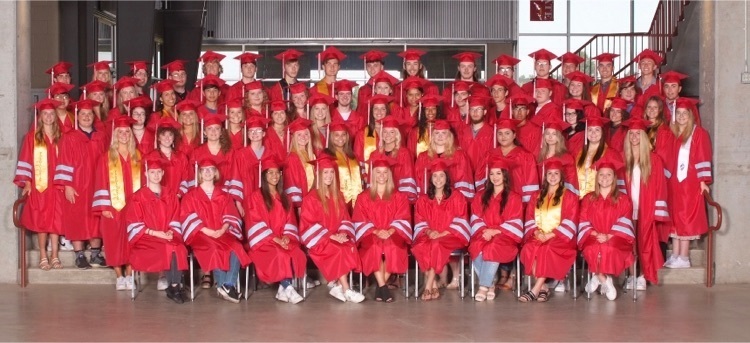 Join us in the North Enid Park tomorrow night…..activities begin at 6:30! ds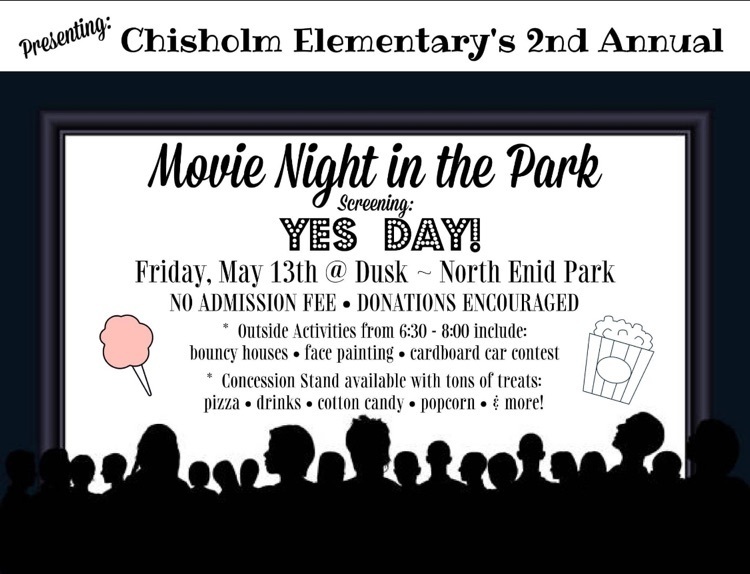 2022-2023 PreK Enrollment applications can be found on the Chisholm website or picked up in the elementary office. Drawing was already held, so it's on a first-come basis until all spots are filled. ds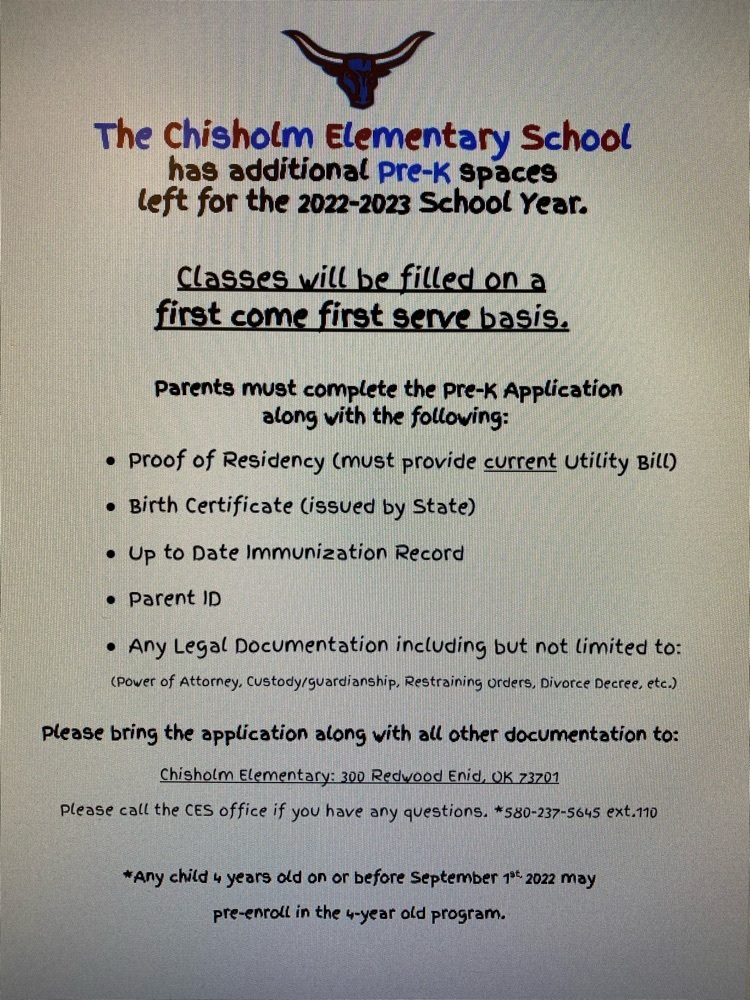 CES Above and Beyond Club field trip to downtown Enid……We toured David Allen Ballpark and the Stride Bank Center, then we met a few of the Enid Outlaws and got some autographs and free tickets to Sunday's game! We finished off the day with pizza at Napoli's. Great group of kids and a great experience! ds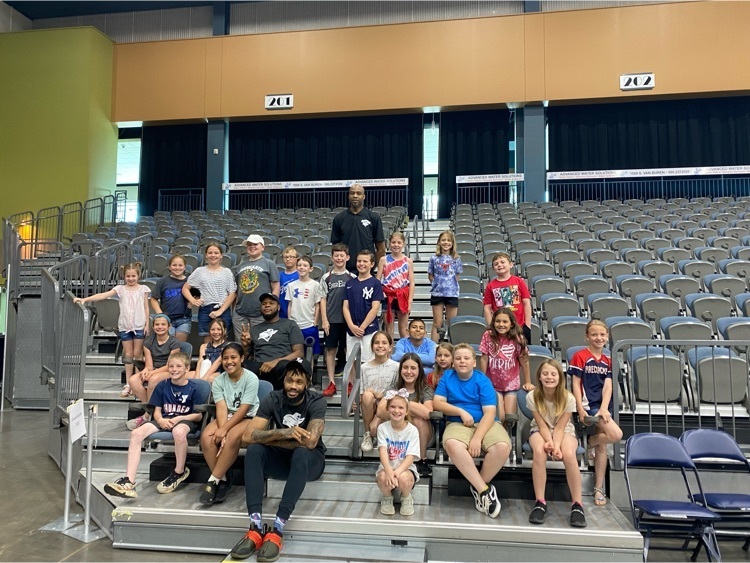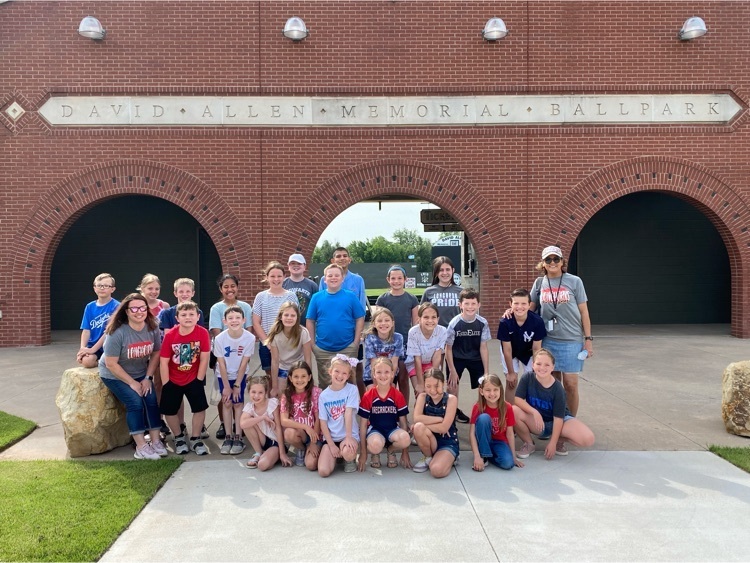 Athletic physicals will be held Sunday, May 15th from 6-8pm. All athletes, cheerleaders, and band members must have a physical to participate next year. Physicals for athletes must be completed before Summer Pride.



The high school cheer fitting scheduled for tonight (5/3) has been cancelled due to the representative for the fitting not being able to attend. Cheerleaders check your email for information about a rescheduled date.

Wednesday at 12:20, please come join us in celebrating our track team and their hard work earning a trip to the STATE TRACK MEET! Everyone is invited to attend our TRACK CELEBRATION!!!

CMS BASEBALL: Tomorrow night's game versus Hennessey has been cancelled. We are currently exploring options for a game to close out the year.

CMS BASEBALL: CMS JV baseball will play at 3:00 tomorrow followed by the varsity at 5:00. The batting cages will be open from 8:30-10:00 in the morning for those that want to hit.

CMS BASEBALL: Today's CMS baseball game at Woodward will be played at the Crystal Beach Sports Complex located on the east side of Woodard.

Class of 2022 Graduation is just around the corner for these seniors! Saturday, May 14th 11:00 AM @ Expo Center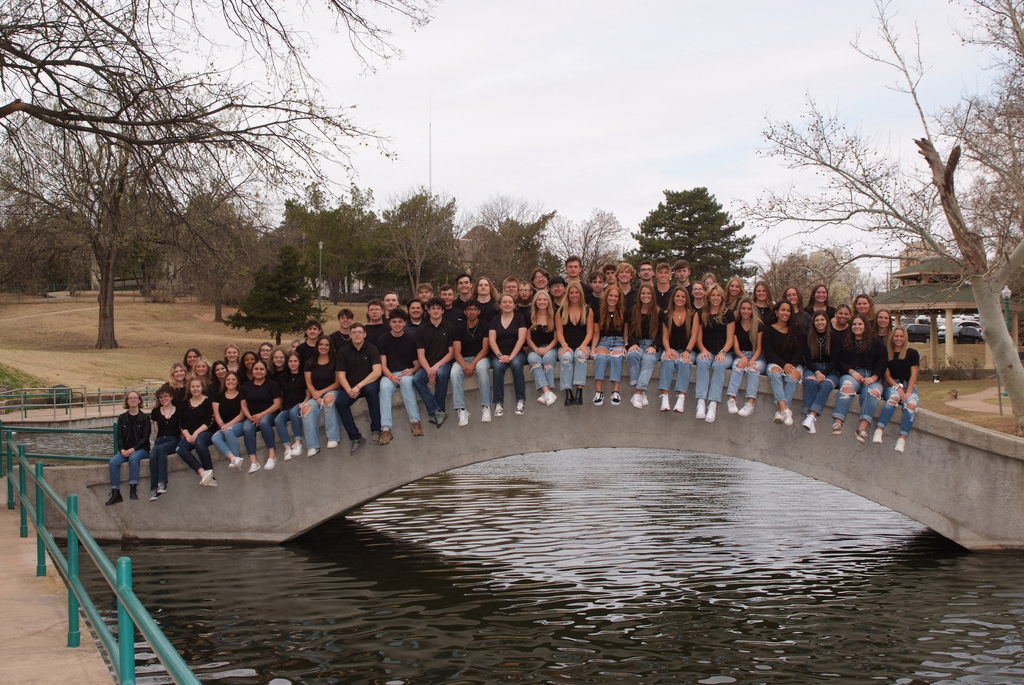 Job Posting: High School Counselor position - Please email your resume and teaching certificate to Angela Avila, High School Principal at
aavila@chisholm.k12.ok.us

Job Posting: High School Teacher Personal Financial Literacy and possible coaching (Science and/or Math certification preferred) - Please email your resume and teaching certificate to Angela Avila, High School Principal at
aavila@chisholm.k12.ok.us

CMS BASEBALL: April 5 Gametime Change. Gametime for the April 5 game at Alva has been moved to 4:30. The game will be played at NWOSU's field.

ATTENTION: Parents, be advised that Bus #14 is running approximately 45 minutes late today.