Longhorn Preview Info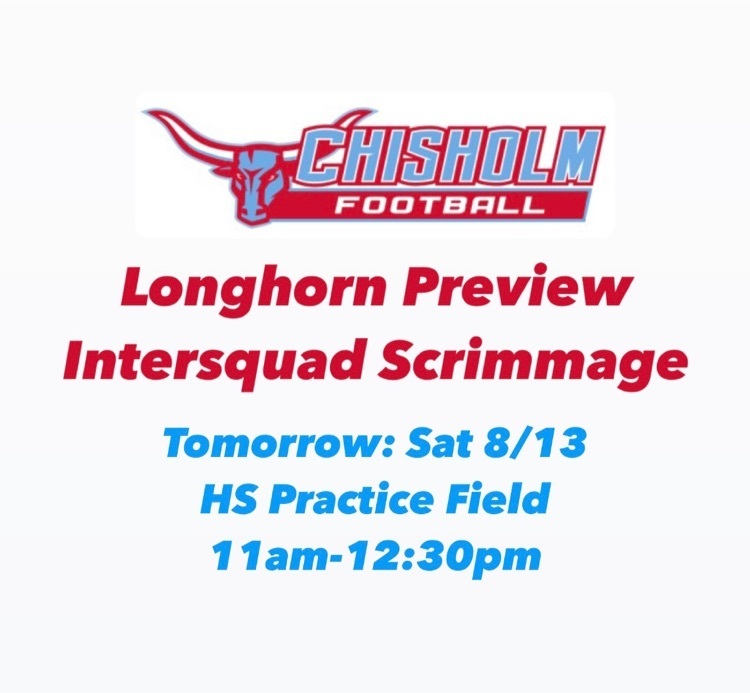 Any questions feel free to reach out to Coach Seng! #RARE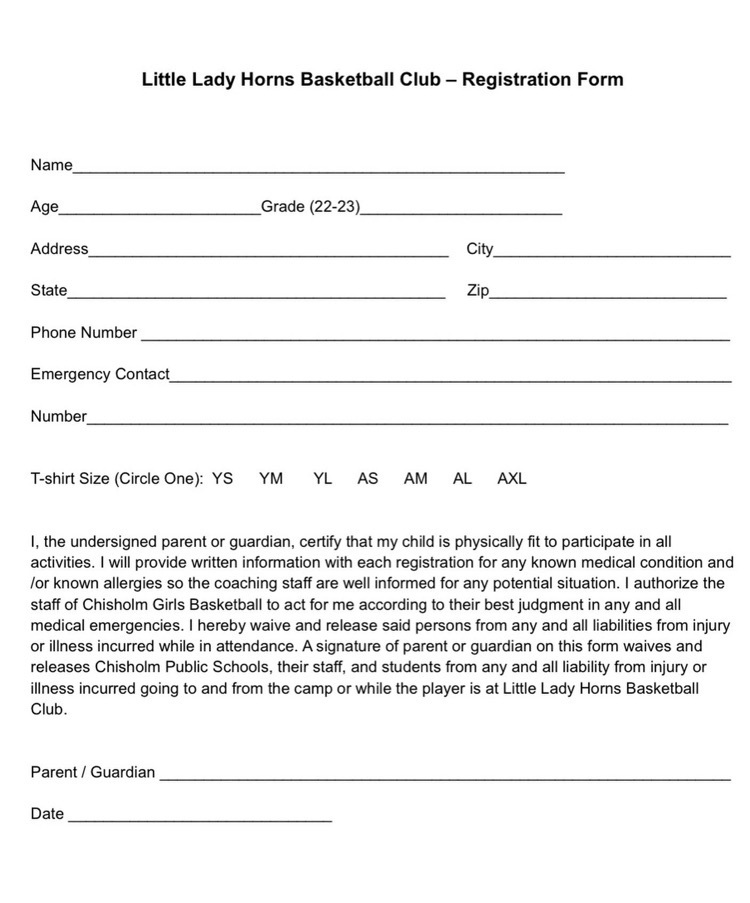 22-23 CPS Athletics Mission Statement, Standard, & Expectations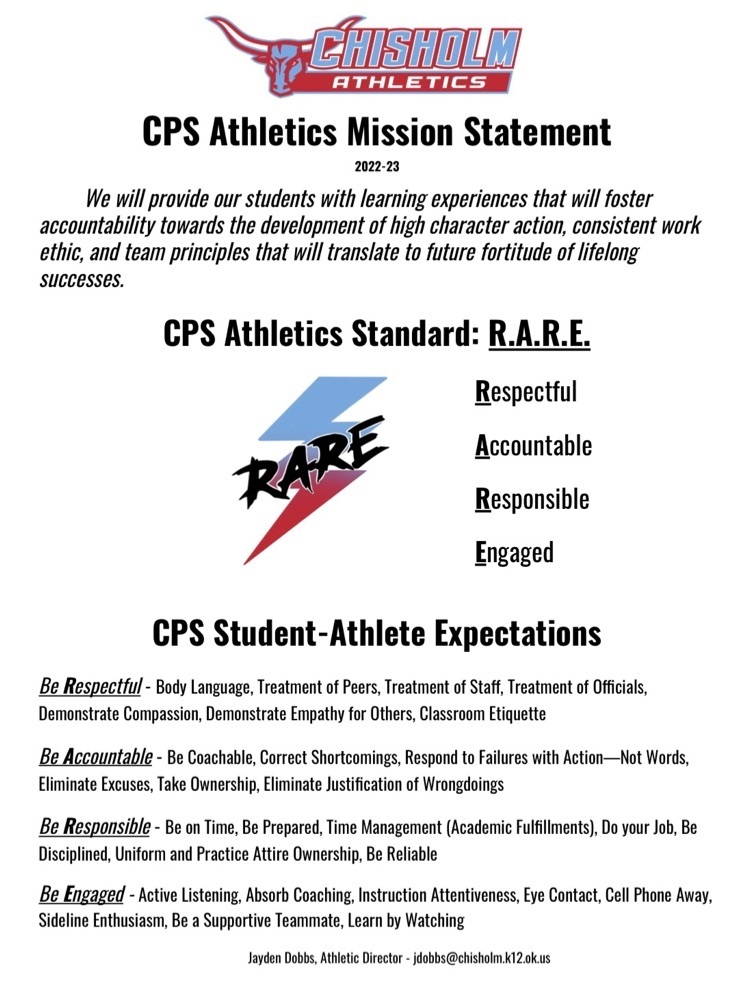 8/11 MS Fastpitch Chisholm v. Enid Time Change: 4:30pm Start Time
Enid Axe will be donating 50% of proceeds earned, between the hours of 6-8PM, every Monday night during the month of September. It will be $20/person for two hours of unlimited axe throwing. Proceeds will benefit Chisholm Athletics. Fuego Pizza Food Truck will be parked outside!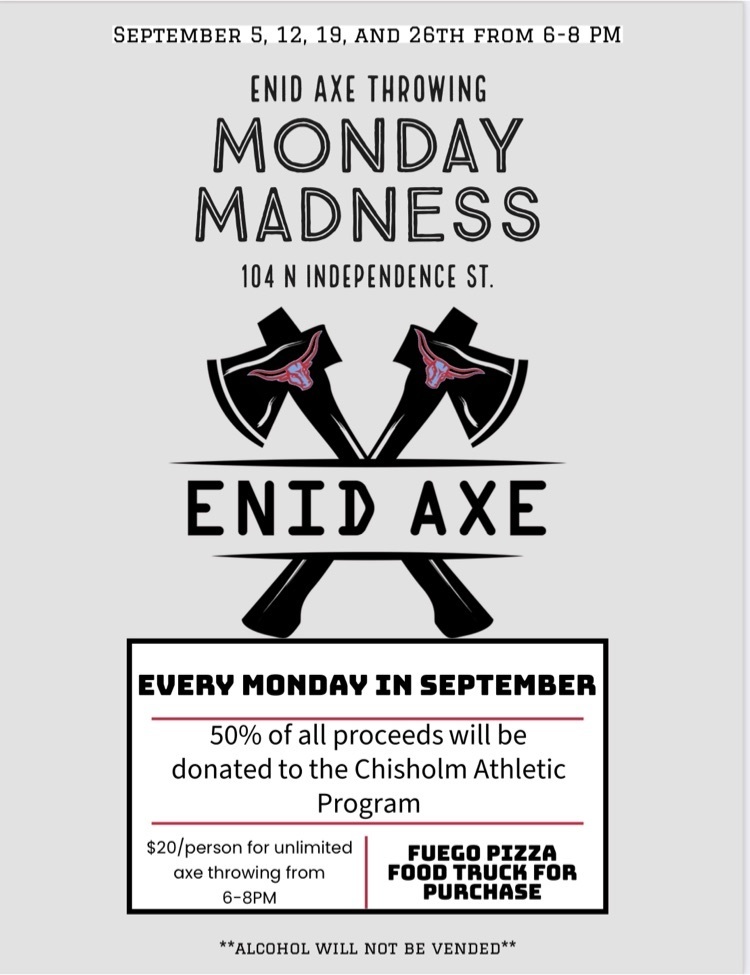 Team Camp Schedule 2022
CPS Community, we are extending our donation banner deadline date. Please email Coach Dobbs with any questions or concerns. Thank you!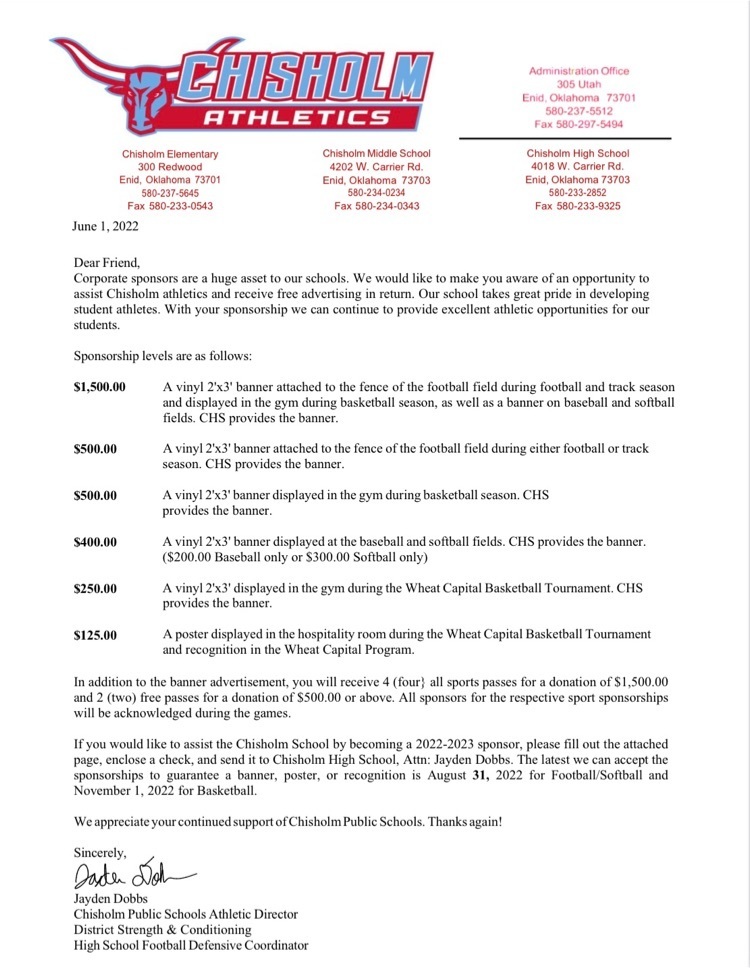 Shoutout to Clyde, our athletics custodian and coaches for cleaning up and organizing our weight room. Our student-athletes will be using this facility A LOT this school year! This is just the starting point! 💪 #RARE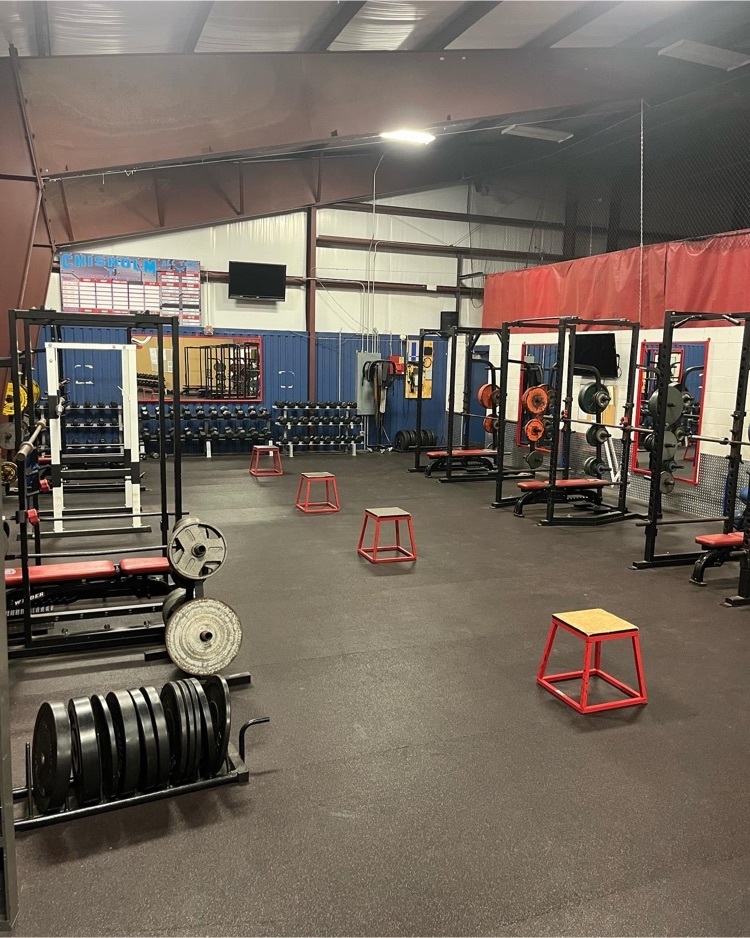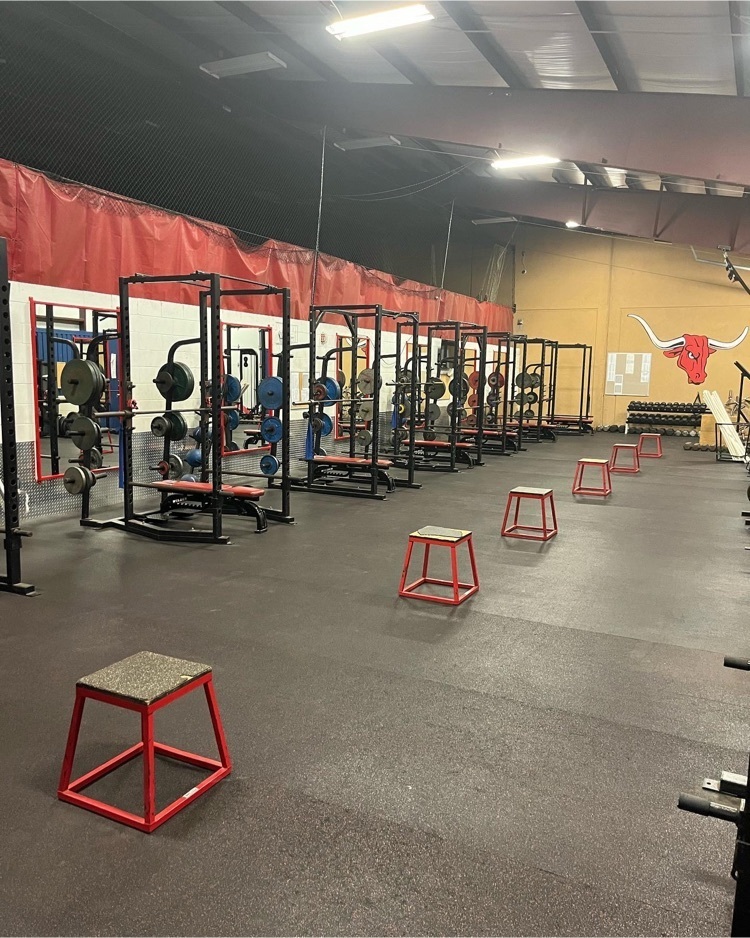 Great turnout at NOC/Chisholm Parent Meeting tonight.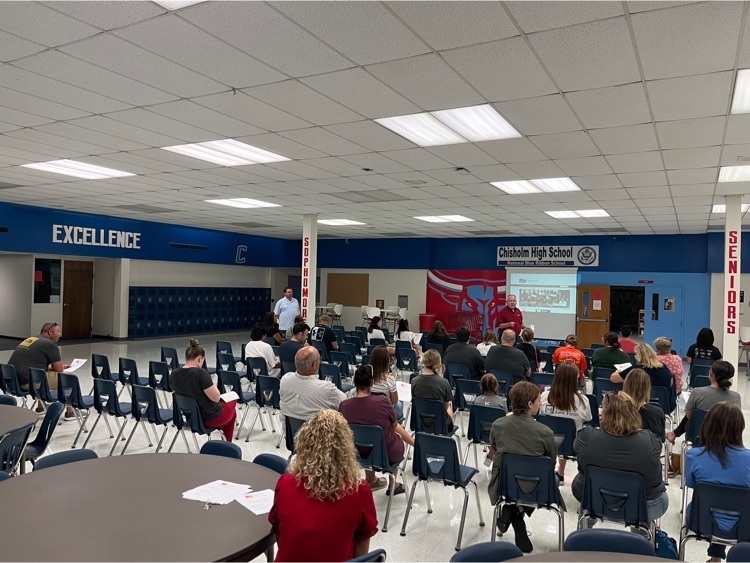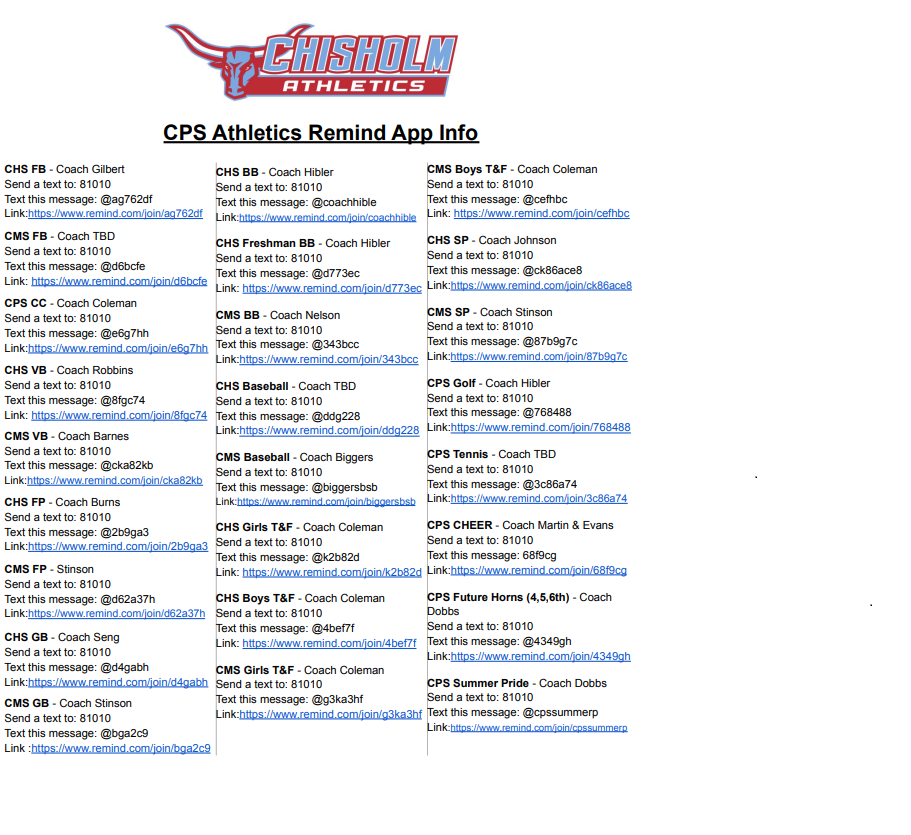 New Student Enrollment.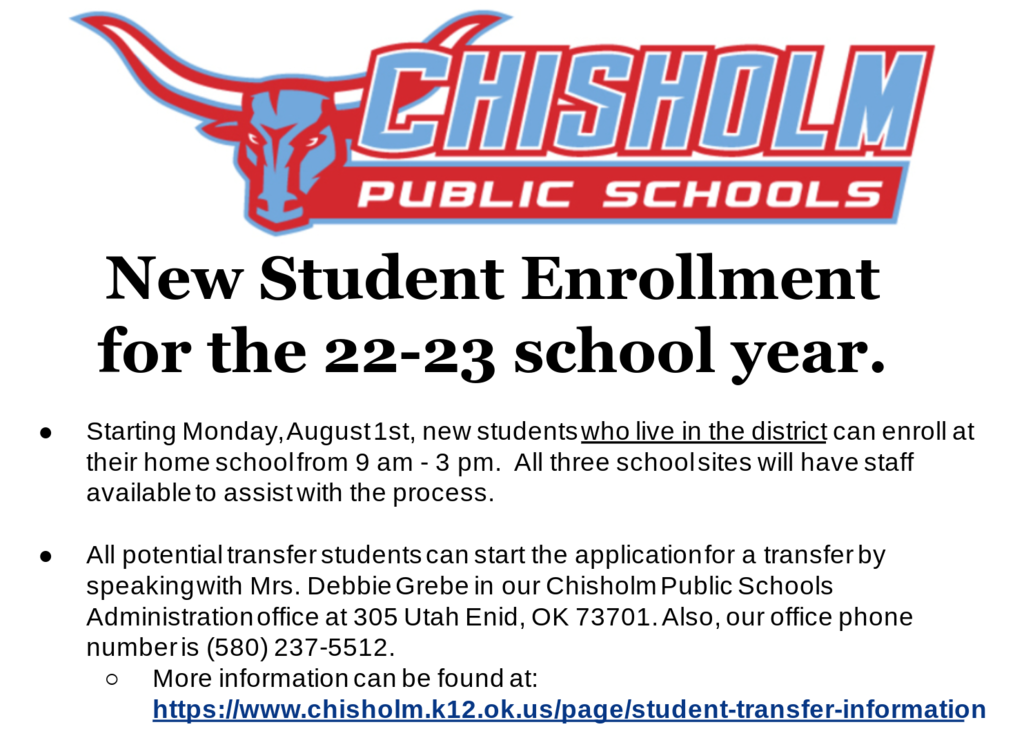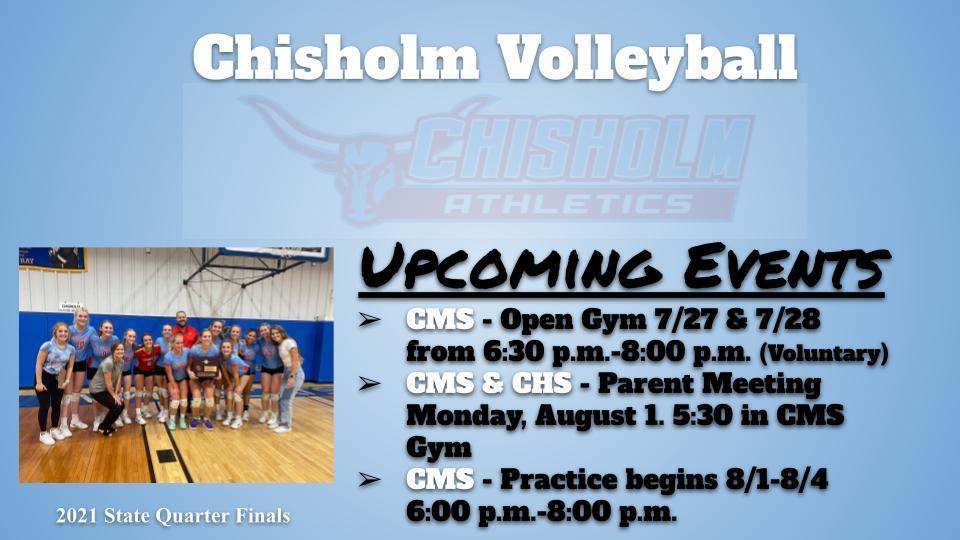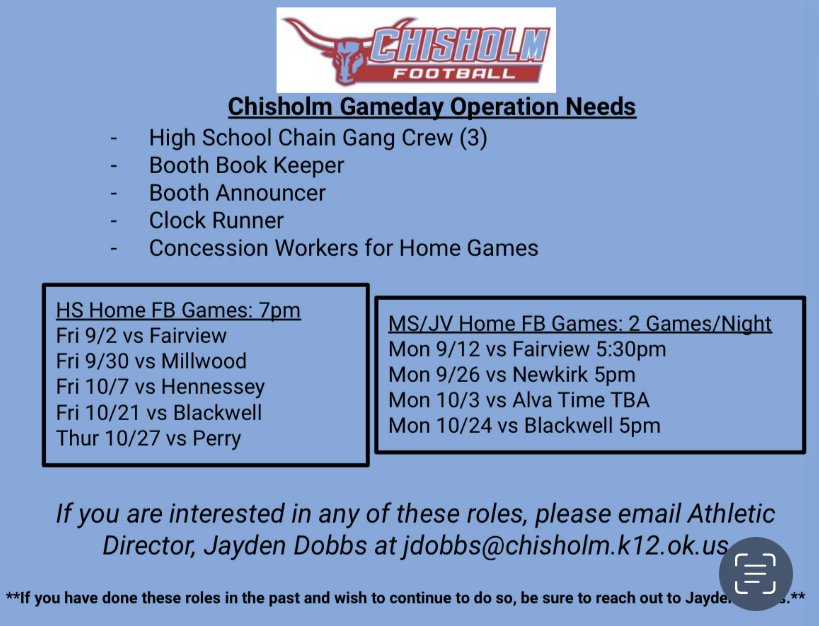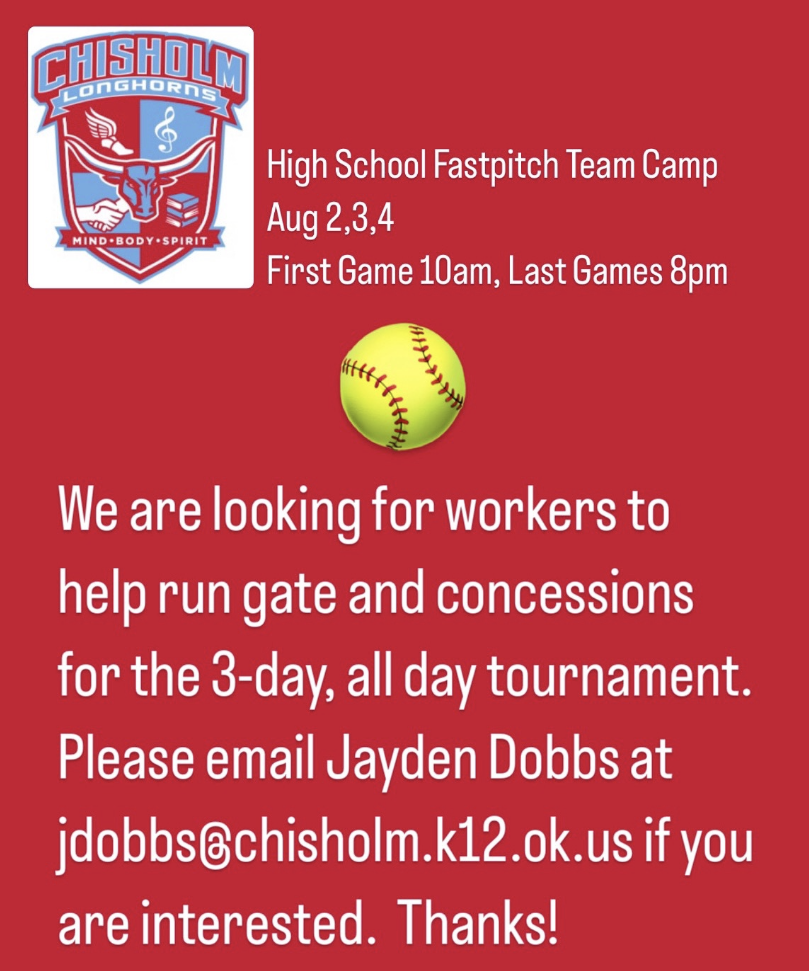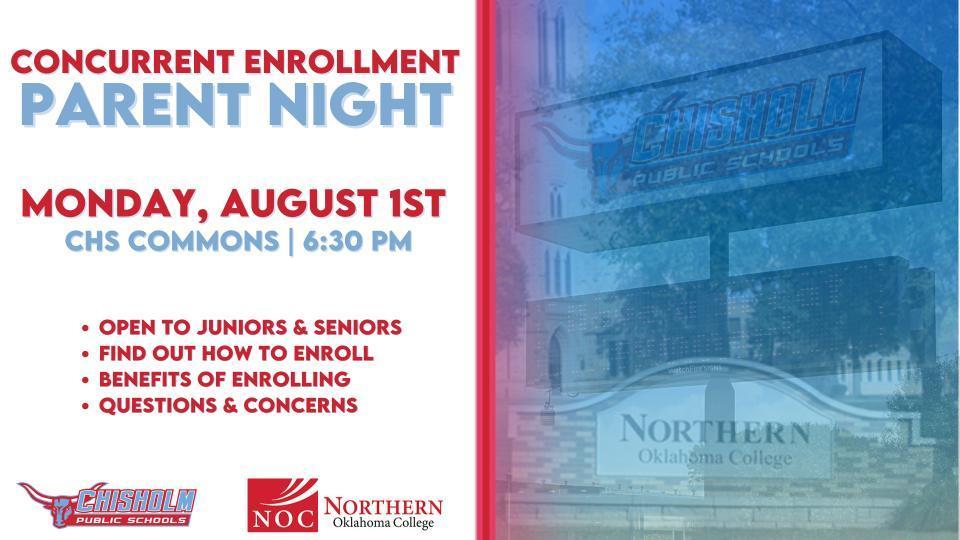 CHS Concurrent Meeting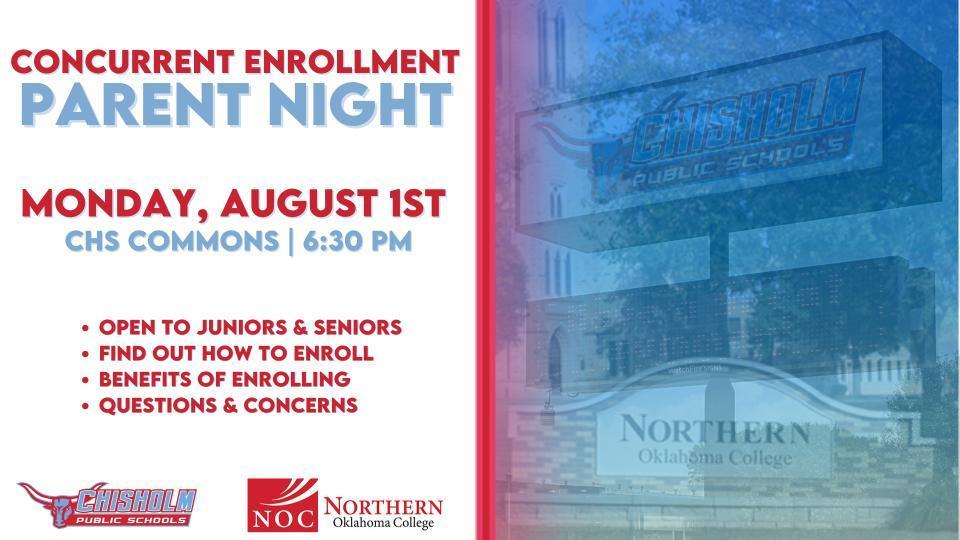 Spread the word! ♥️💙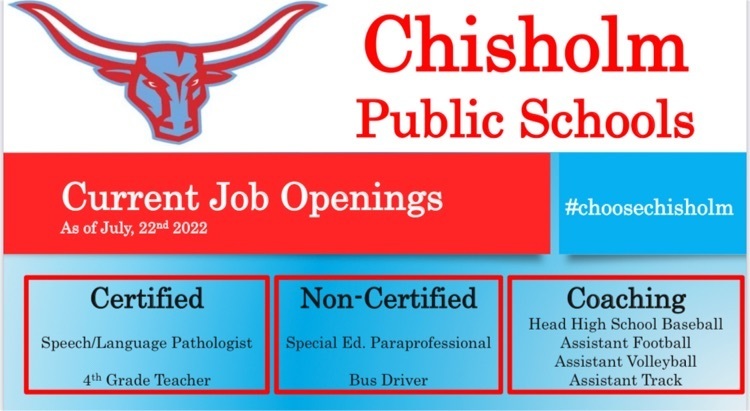 CPS 2022 Fall Athletic Remind App Groups