Come out and support our volleyball team!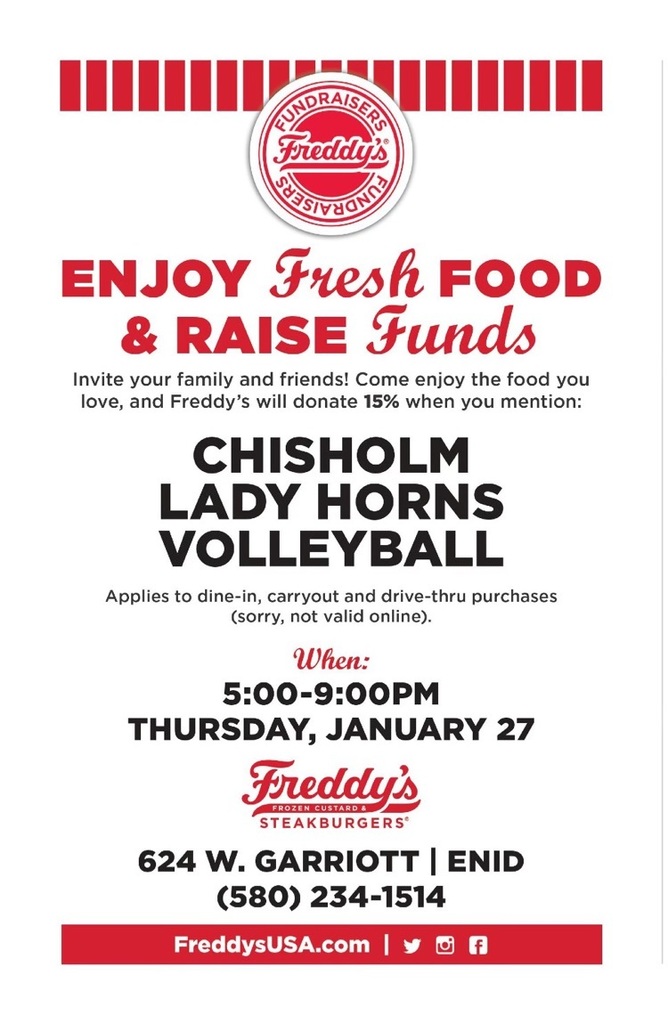 Please make note that we are out of school on February 21, 2022, President's Day, not February 14. Many teachers and parents may have the original 2021-2022 school calendar. The calendar was revised at the beginning of the school year, and a copy has been on the website.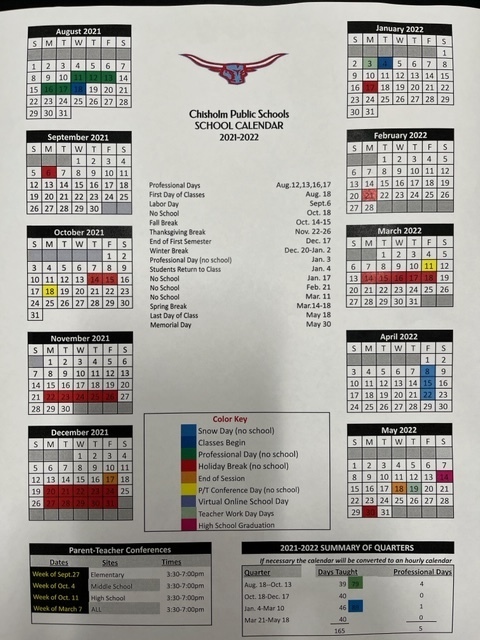 Congratulations to Brooke Martin, our CES Teacher of the Year! Mrs. Martin goes above and beyond every day for her students and strives to make our school a better place with her shining light!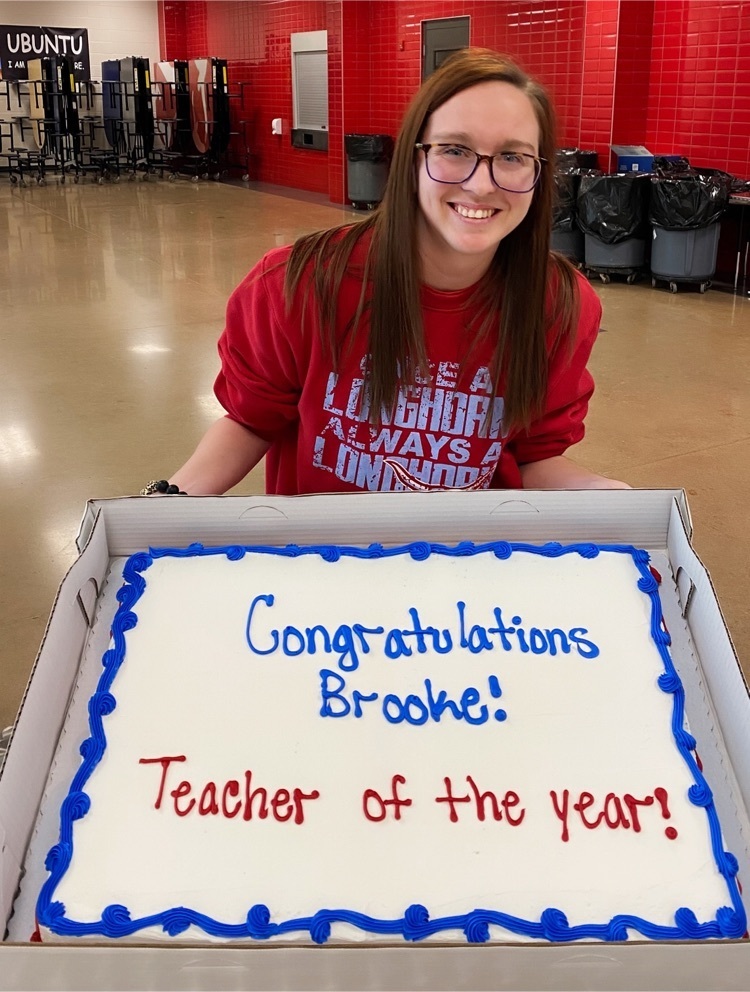 Big Shout Out to Porterfield Surveying (Jarod and Chrissy Watkins) for bringing in a huge catered lunch for all of the CES faculty and staff. It was enough for two whole days of feasting! We appreciate your kind gesture!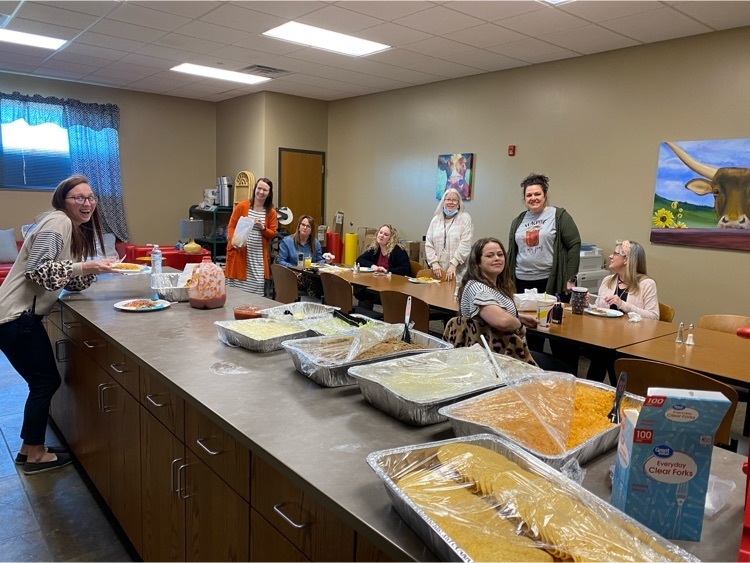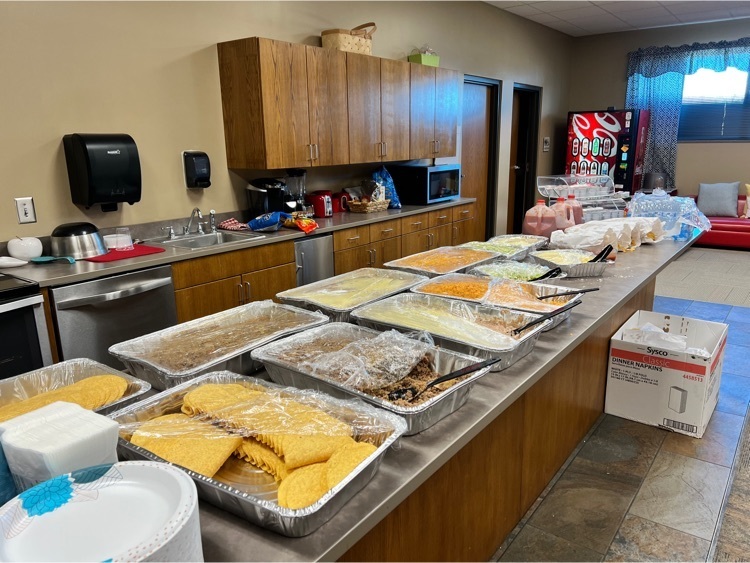 Chisholm Public School continues to see a significant number of our teachers, instructional and support staff and students out across the district due to illness or other circumstances. Chisholm Public School will be out of school Friday January 14th. This will not be a virtual day. Everyone will return for in-person learning on Tuesday, January 18th.

Congratulations to senior Ashley Winter for being selected for the second year in a row to the Oklahoma State Superintendent Hofmeister's 2022 Student Advisory Council. Ashley is the daughter of Mark and Katrena Winter.

Wheat Capital Tournament Bracket

Dear Families, The Chisholm school district has become aware of a troubling post that is being shared this week on the social media platform TikTok. The post refers to a threat to school safety "for every school in the USA, even elementary," on Friday, December 17. The post appears to be part of a national TikTok trend. While we do not believe the threat to be credible, we are closely monitoring the situation and taking it seriously. This situation serves as a good example of why it is important to avoid sharing posts online that refer to school safety threats. Even if they are not credible threats, they can cause a great deal of stress and anxiety for our students, families, and staff. We ask our families to monitor their children's social media activity and speak with them about proper behavior online. If you or your child become aware of any potential threat posted to social media or anywhere else, please notify a school staff member or trusted adult right away. As always, thank you for your partnership as we work to ensure a safe, secure, and positive learning environment for our students. Sincerely, Chad Broughton, Superintendent

Congratulations to junior Logan Buford for being selected to serve on Oklahoma State Superintendent Hofmeister's 2022 Student Advisory Council. Logan is the son of Travis and Stacy Buford. Congratulations Logan on this top honor!

CMS BASKETBALL: Game time change for Thursday, 12/9. The 8th grade girls and boys will switch games times on Thursday. 7th Grade Girls - 4:30 7th Grade Boys - 5:30 8th Grade Boys - 6:30 8th Grade Girls - 7:30

CES Thanksgiving Feast - Due to a supply chain shortage, we will NOT be able to have Chisholm Elementary's annual Thanksgiving lunch. No visitor meals will be served on that day. Thank you.

Sports advertisement orders for the winter programs are due Nov 16. If you want to submit an ad, contact our Chisholm Sports Booster.


FALL BREAK - Just a reminder, Chisholm will be out of school beginning tomorrow, 10/14/21, through Monday, 10/18/21, returning to school on Tuesday, 10/19/21.

BIG NIGHT OUT IS BACK! The Chisholm Foundation will be hosting Big Night Out on October 23rd at the ENID MOOSE LODGE. "Boots & Bling- It's A Longhorn Thing" will feature live music by the Robert Allen Band, an amazing BBQ dinner, and a live and silent auction. Dress in your favorite cowboy attire and wrangle up your friends for this fun evening to raise money for Chisholm Schools. Follow the link to make your reservation.
https://forms.gle/mEFtT8ULax93ww4o9

THIS IS CHISHOLM


CHS softball gets a 14-0 win over Bethel in the Regional tournament. #longhornpride

Currently the HS softball game at Comanche is on. Game time has been pushed back two hours. 2:00 start. Comanche is working to dry the field.

HS volleyball has been cancelled for today, Thursday, September 30.

FOOTBALL TEAM - Today's meal is at the Deterding's house, 6205 North Oakwood. We will leave for the game tomorrow at 4:00 p.m. The team will have time to eat before leaving. The players will begin looking at film at 9:00 a.m. Saturday. We need anyone who plays in the game to try and be there to watch the film. The rest of the team is also welcome to watch. Thanks, Coach Welsh